August
Prisma
Prisma is one of the most impressive photo-editing apps we've ever come across. It's not concerned with offering a comprehensive set of editing features – this is not a tool for "serious" photo fixing – instead, it focuses simply on filters. And what beautiful filters they are. 
Rather than applying different color palettes, Prisma alters the entire quality of the image, transforming your photos into many instantly recognizable styles like Pop Art or Cubism.   
It clearly makes use of a very smart algorithm, but because Prisma does its processing in the cloud, applying different filters does take a few seconds. If you want to check out several designs, you have to be a little patient while the image uploads and the effect is applied. It's also quite buggy for the moment but this will no doubt be fixed soon. Small prices to pay for this incredible free app.
BlackBerry Hub
It is no longer necessary to buy a BlackBerry phone to enjoy BlackBerry Hub. This app provides a single interface to view all your messaging and social network accounts, as well as offering calendar information and a password manager. It's an elegant solution backed by an intelligent user interface: you can get caught up with all your goings-on in a flash.
It's not compatible with all messaging apps – Telegram and Facebook Messenger are notable omissions – and, somewhat disappointingly, it can only be installed on Android devices running Marshmallow for now. What's more, the free trial version is only available for 30 days and after that you'll be forced to choose between the free, restricted, ad-supported version or a monthly subscription. 
Still, if you can make use of it, it's super useful. Read more about it in our BlackBerry DTEK50 review.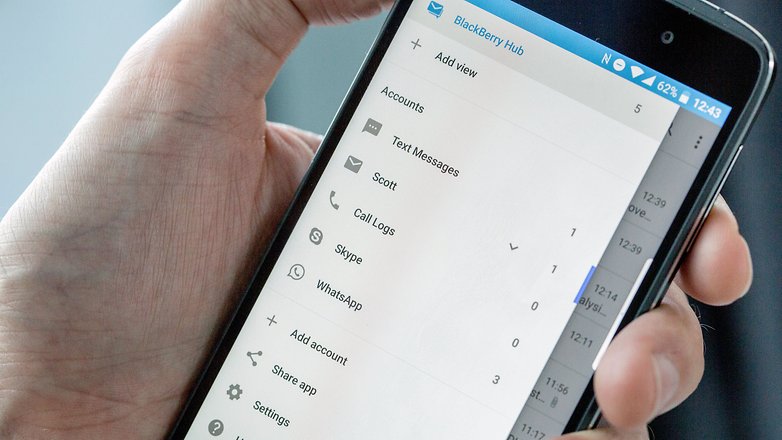 Verne: The Himalayas
Google continues to help us discover the landscapes of the world with Verne: The Himalayas. This is the latest app from the experimental Google Creative Labs team and it invites you to explore the world's highest mountain range.
You take control of Yeti named Verne to traverse the Himalayas and discover historical facts about the location. It makes use of Google Maps' 3D imagery to map the area and it's both an enjoyable and educational experience. Just be warned that the controls are a little tricky at first.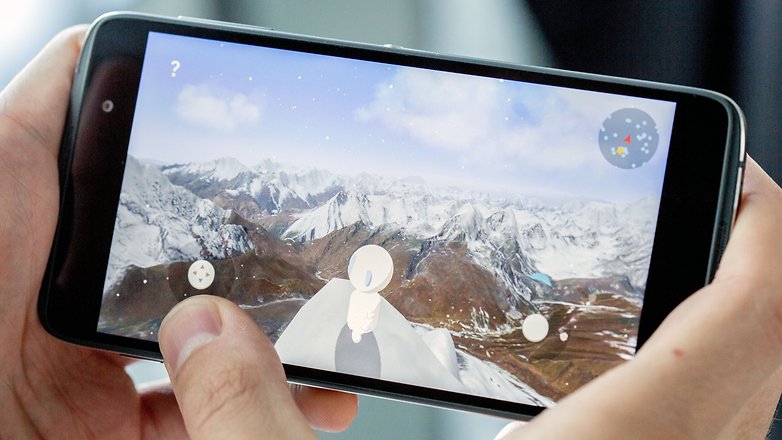 June 
Spaces – Small group sharing
Spaces is a new social networking/messaging app from Google. You may not have heard of it, or may have tried to ignore it because it's a social app made by Google, but I think it's worth checking out.
Rather than creating a large network with hundreds of friends and followers, Spaces is concerned with keeping it small scale. It's a social platform where you can post links, pictures, YouTube videos and more to conversations with your friends.
It works the same as many other messaging apps except it houses a fresh, Material Design look and a slightly different format: Spaces is designed specifically for group conversations.  
Download it from the link here, and for more interesting things from Google this month, check out Science Journal.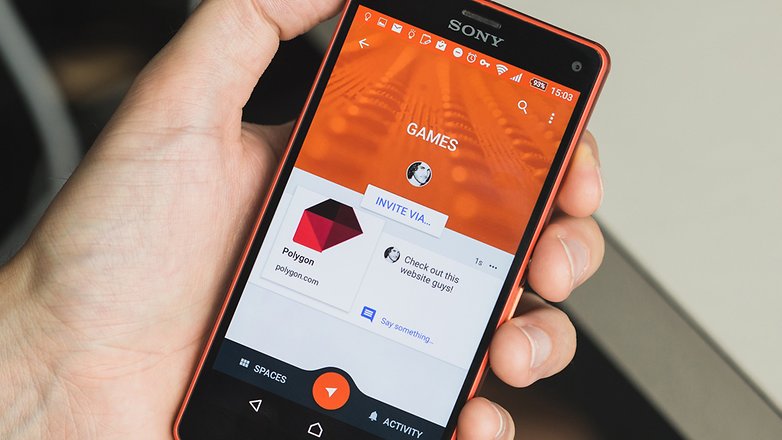 quickReply
quickReply allows you to respond to messages without entering an app. This feature is becoming more prevalent – WhatsApp provides it and Android N will even allow you to reply straight from your lockscreen – but if you can't wait for the functionality to come to other apps, install quickReply in the meantime.
It works with many popular messaging apps (though SMS functionality is yet to be properly integrated), so if you use Skype, Telegram, Kik etc, quickReply will allow you to respond to messages without stopping what you're currently doing. Messages can be responded to via the notification shade but, sadly, replying from the lockscreen isn't supported.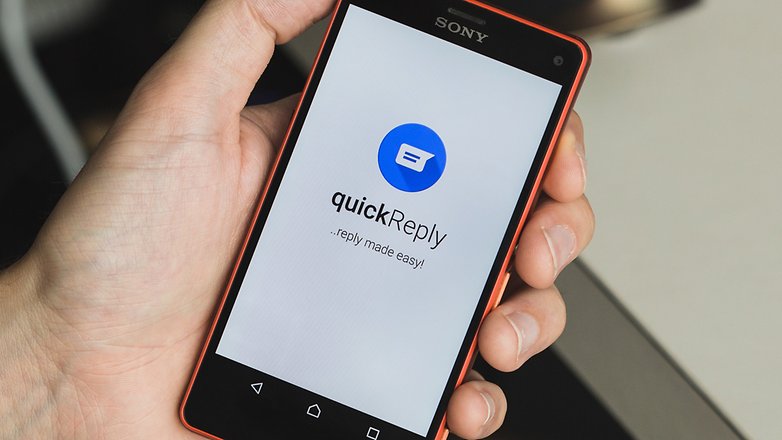 Giphy
When you message with GIFs you really get to explore communication. Using GIFs forces you to pay attention to the subtleties of animation, to the power of short-form storytelling. It enhances the simple art of messaging.
Also, some people just like to see cats doing backflips.
Until now, Giphy was only available as an extension of Messenger, but in May it was released as a standalone app, providing more GIF goodness for everyone.
The Giphy app – which works similar to the web version – allows you to search and discover GIFs to suit your every need and share them via Twitter, Facebook, Messenger, email: whatever platform you wish. Download it for free here.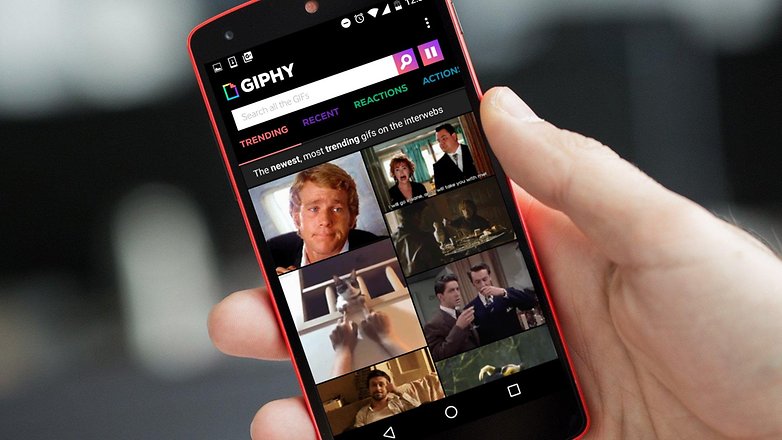 May
Map for Game of Thrones
What's your favorite maps app? Google Maps? Here Maps? Waze, perhaps? Well, I'm about to introduce you to your new favorite: the map of Westeros.
Thanks to this app we can better understand the geography of the seven kingdoms. Want to know where the Iron Islands really are in relation to Banefort? Now you can find out.
The only downside is that it doesn't include local traffic updates. Expect some hold ups in the northern regions soon, though.   
Cinematics
Cinematics is a movie database app which combines current cinema listings, cast and crew info as well as review scores from IMDb and Rotten Tomatoes, to deliver a useful resource for cinema buffs.
It's not the most comprehensive app, but it's very easy and if you're overwhelmed by the information found on something like IMDb, it could be for you.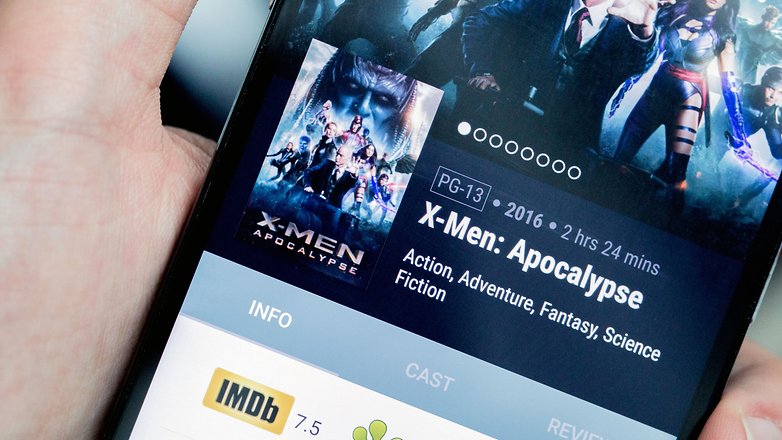 April
Eat This Much
Eat This Much is a new food scheduling app to help you plan your daily meals. Input your diet goals, weekly budget and what kinds of food you like, and Eat This Much will take care of your meal plans.
It requires some manual setting up, but once that's done, you can rely on Eat This Much to provide you with the recipes and tips that help you achieve your aims. Both free and premium versions are currently available.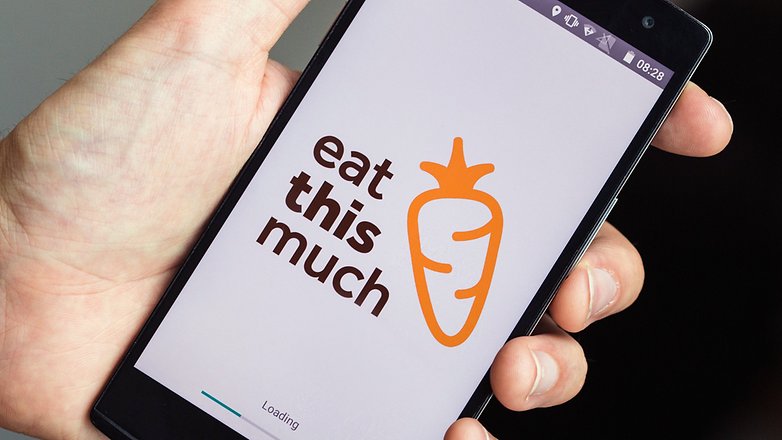 f.lux
Joining the slowly swelling ranks of screen-dimming apps on Android, f.lux started its life on Linux and Windows years ago. It has been available on jailbroken iPhone for a few years, too, and now it's finally making its way to Android. Currently in beta and only available on rooted devices, f.lux is a superb choice if you want to avoid straining your eyes at night.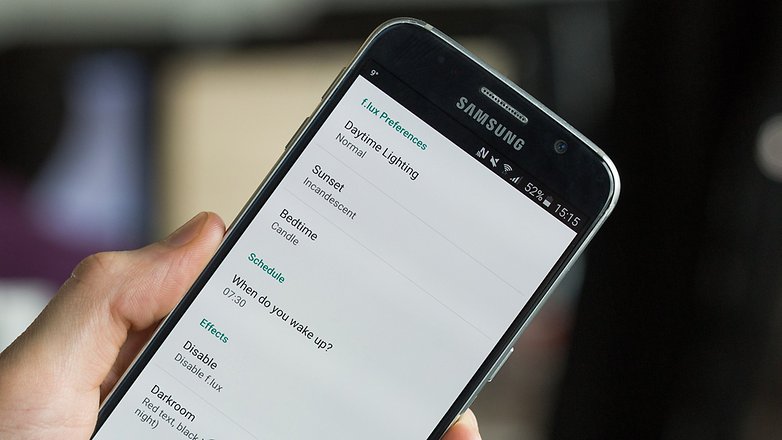 March
Join
Since Pushbullet introduced its paid service and removed features from the free version, many people have been on the lookout for a worthy cross-platform file-sharing alternative. Thankfully, that day has come. Join offers far more features than Pushbullet, and it does it all with a one-time payment, rather than a yearly subscription, a la Pushbullet.
The app only recently went live across all platforms – Android, Windows 10, web, Chrome – and there are still small bugs and UI improvements to be made, but this is an app worth getting on board with right now.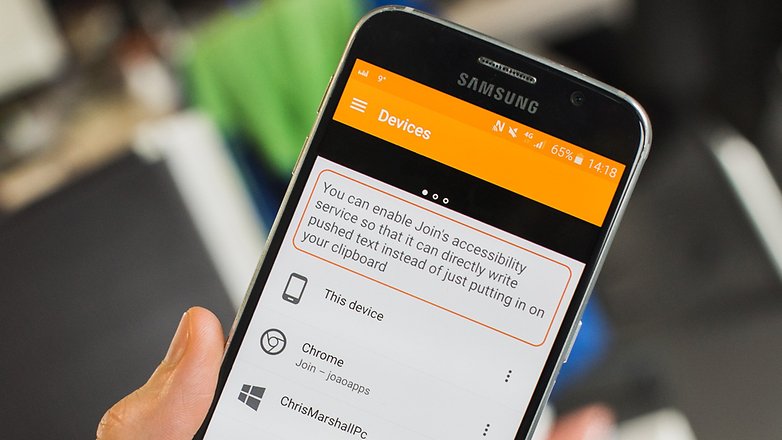 Hermit
Let Hermit save you battery life by taking resource-intensive apps like Facebook and replacing them with a wrapper for the mobile website. All these Lite Apps will still appear in your app drawer, and they can send you notifications, they just won't eat your battery and take up loads of storage space. 
Any app that has a mobile website – including Facebook, Twitter, WhatsApp, any news service – can be used through Hermit. There's also a useful library of popular and suggested Lite Apps to get you started.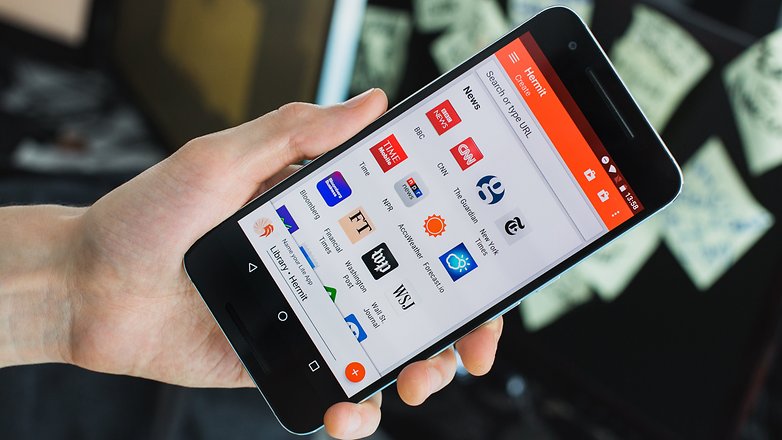 February
Promo Codes: Support Devs
Promo Codes: Support Devs gives you the chance to win an app you would normally have to pay for every 12 hours. Promo Codes itself is free and you don't need to pay anything to enter its lottery, you just launch the app and tap I'm feeling lucky. You will be taken to the app store page of a particular app which you may or may not win. If you don't, well hey, don't worry, maybe you will next time.
Of course, part of the app's intention is to promote apps: it's expected that some people will be interested in buying an app if they don't win it. If you're ok with that, it is a cool and fun way to discover new apps. Give it a go and see if you get lucky.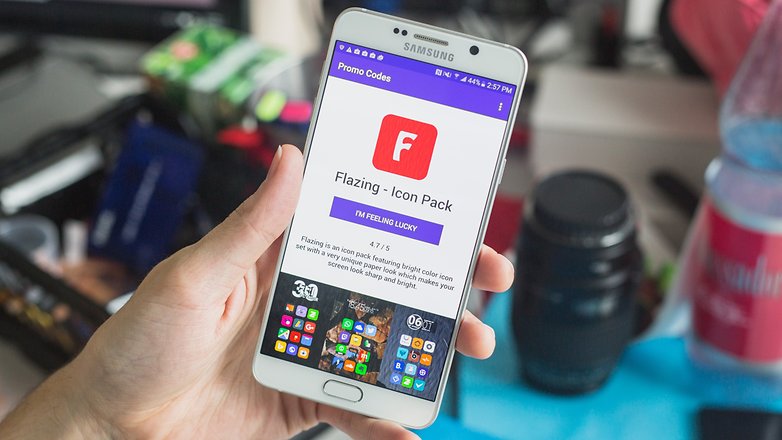 Kickstarter
At long last, Kickstarter has its own Android app. The popular crowdfunding portal only arrived to Android recently but the good news is it doesn't suck. Though the app doesn't offer much in the way of different functionality to using the Kickstarter website on mobile, it is a smoother and faster experience. 
While there are plenty of pitfalls of crowdfunding and Kickstarter there are also a lot of successes. For those interested in smartphones specifically, there's lots to enjoy: the Nextbit Robin was recently successfully funded there.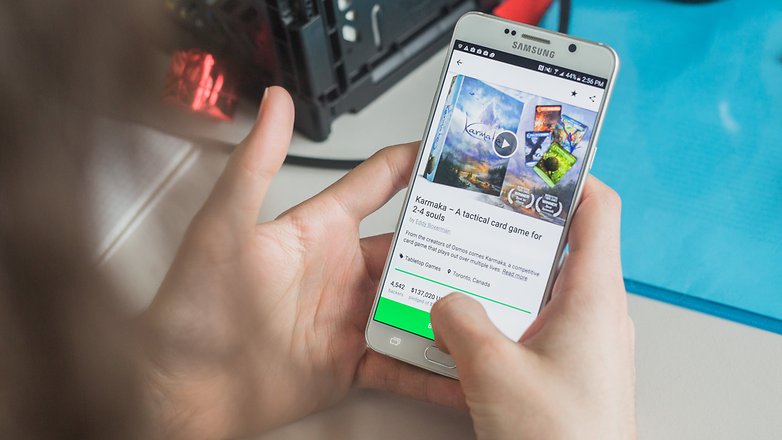 Mimicker Alarm
Most of us hate our alarms, don't we? Who wants to be woken up when they're having a lovely dream about their teeth falling out? 
But I hate Mimicker Alarm even more than most. Not only do you have to switch it off in the morning when you're tired (ugh), but Mimicker won't switch off until you've actually achieved something, and it can tell whether you've done this by using your camera.
For example, it might ask you to pull a certain face or snap a picture of a certain color. This task always involves something physical and it almost always has the intended effect (unless you just switch your phone off completely, like I do). It's a free app that you should definitely try. But I don't like it one bit.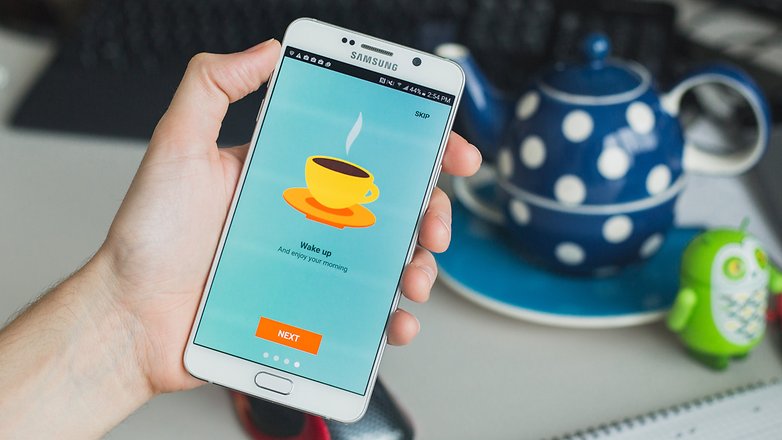 January 
Habitica
Habitica has arrived at the perfect time. If you're the type to make new year's resolutions, this app could be the one that helps you stay on track. Habitica provides you with a digital avatar that "gains experience" when you complete certain goals or quests. What's unique about this RPG, though, is that you set your own targets, so as you improve yourself in the real world, your Habitica character improves also.
It's a great way to stay motivated because you can see a visual representation of your progress. Sure, you will naturally feel good about certain achievements in real life, but this type of feedback can act as a nice bonus.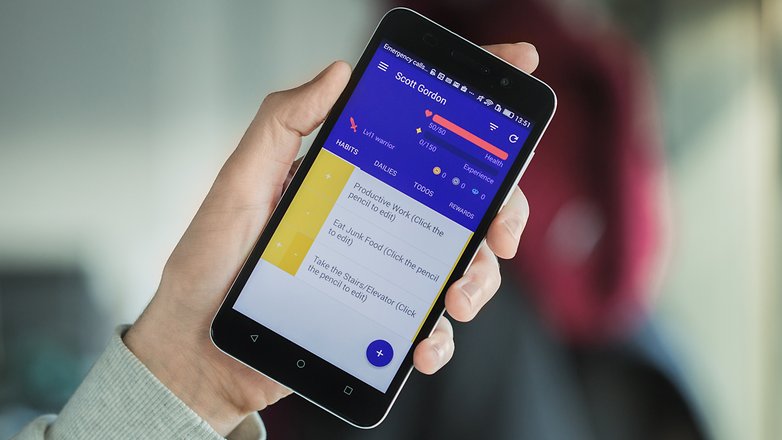 Cortana
Cortana recently exited its public Android beta and the full version is now here. This is the Microsoft equivalent of Google Now and Siri, which seeks to assist you in your daily life. Cortana allows you to set up reminders, track flights and packages, ask questions, and you can even set up quick replies from your PC if you miss a call on your phone.
It integrates with Windows computers in a way which Google Now and Siri can't, but this is probably the only area where it provides a credible improvement to them. Still, it's still early days for Cortana on Android, so if you're interested, check it out at the link below.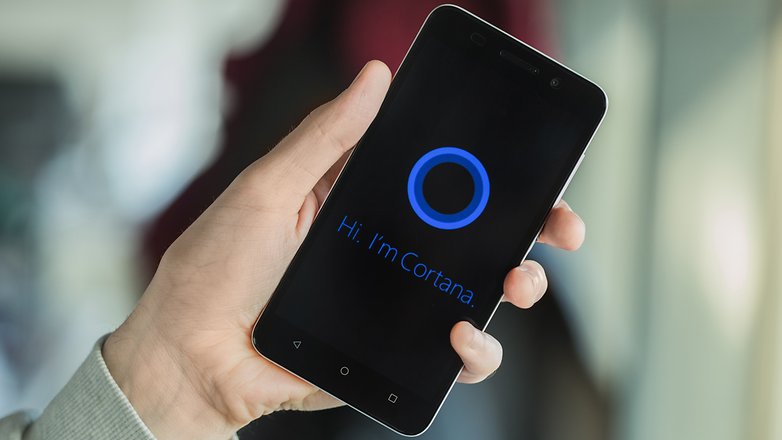 December
Chromer
Chromer might be one of greatest new apps to ever grace our list. It's basically a web browser for apps, and allows you to use Chrome custom tabs without the need for app developers to implement the feature themselves. Basically, it's like a miracle.
Once Chromer is configured, opening web pages from within apps happens quickly and without fuss. Leave the frustration of repeatedly selecting which app you want to use to open a link behind, by using this secure, free app.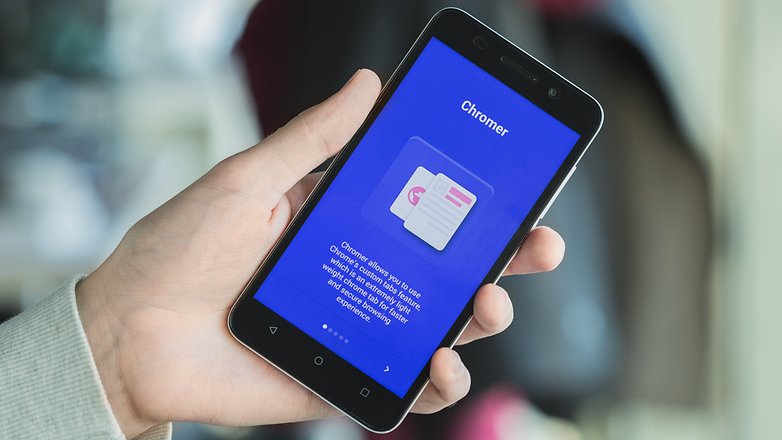 BandLab – Music Community
BandLab – Music Community is perhaps a more interesting idea than a completely awesome app, but is worth a look for musicians. Bandlab lets you record audio and share it between different devices and people using BandLab's cloud service. This audio can also be edited and mixed to some degree, with a few simple production functions. 
The collaborative aspect of it unique but the only problem is that mobile devices aren't exactly built for audio recording, and the sound quality is terrible. If you can overlook this, BandLab is a great service for recording and sharing ideas as they come to you – it certainly beats using your built-in voice recorder.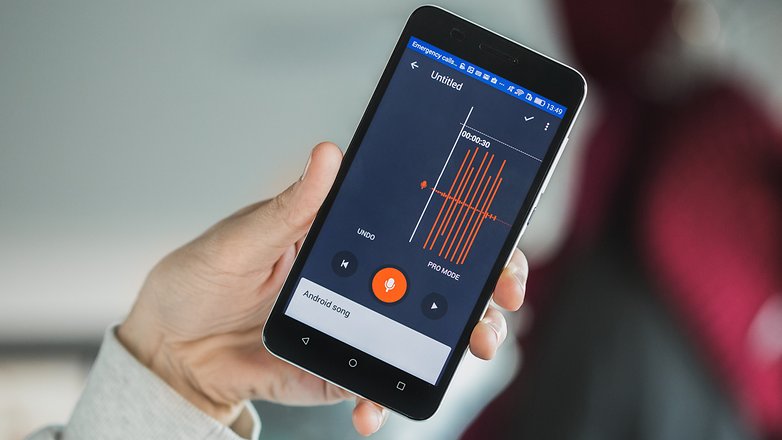 Do you know of any other cool Android apps that came out this month? Let us know in the comments.
Thank you for your visit on this page New Android apps you have to download in August 2016